As Chanucka is just around the corner we want to share with you an Israeli classic and amazing recipe for potato latkes:
Ingredients :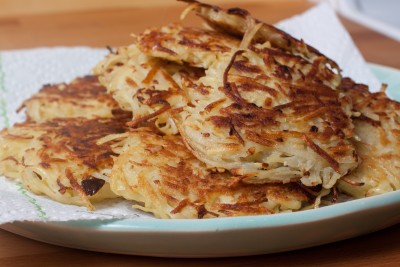 5 small potatoes
2 onions
One egg, beaten
1.5 tablespoons flour
salt and pepper to taste
vegetable oil (for frying)
Instructions:
Grate the potatoes and onions. Drain well and mix with the flour, salt and pepper.
Heat the oil in a large skillet. Add heaped tablespoons of latke mixture, and fry on both sides until they are golden brown and crispy.
Drain on paper towels and serve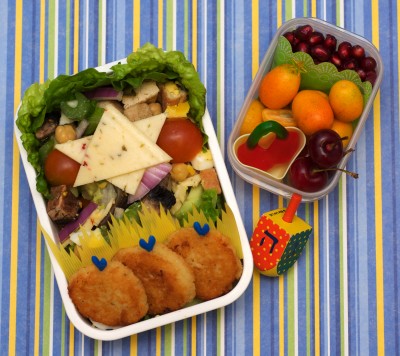 Happy Chanukah!
Howie
Credit images : flickr – Tim Sackton, flickr – Gamene